Covid-19 Statement:
We know many of you depend on us for your raw material needs. As we monitor the rapidly changing Covid-19 situation we are taking steps to ensure the health and safety of our employees while ensuring business continuity to minimize disruptions. We are part of the supply chain determined to be essential by CISA standards.
We will continue to provide onsite service to our customers. We are in a strong inventory position and do not anticipate any shortage of material in the coming weeks.
Mike Vincent Sr.
President
---
An ISO 9001 Certified raw materials supplier to Aerospace and Medical Manufacturers, Machine Shops, and OEMs.
At Vincent we take pride in our knowledge, personal service and customer relationships. Every day we solve material challenges that can consume your valuable time. Our vast inventory of specialty alloys comes fully certified from the best DFARs compliant mills, ready to cut and ship same day. If what you need isn't in stock, we'll source it for you. We maintain an international list of approved suppliers so you don't have to. Our buying power and regular deliveries save you time and money.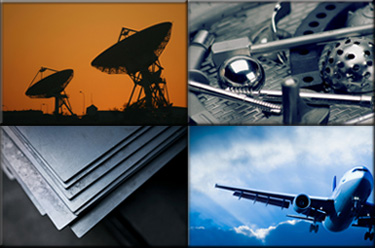 We stock and ship the following alloys everyday:
Stainless Steel: 455, 465, 316 LVM
Titanium: 6AL-4V ELI, Grade 5, Commercially Pure Grades
High Temp, Corrosion Resistant Nickel Alloys 400, 600, 718 among others
Cobalt Chrome for Medical and Aerospace markets: L605, ASTM F1537, MP35N
Invar and Kovar, Magnesium and Molybdenum
Beryllium Copper and other copper alloys
We service machine shops and manufacturers specializing in:
Medical Device & Implantables
Aerospace
Naval & Defense
Chemical Processing
Oil, Nuclear and "Green" Power
Prototype & Research
Job Shops & Contract Manufacturers
Original Equipment Manufacturers
Our sales staff is ready to help you buy the metals you need. We take pride in our personable service. Our receptionist will direct your call to a real person--no voice mails or phone trees. You'll be put in touch with a knowledgeable staff member who's goal is to leave you feeling glad you called.
M. Vincent & Associates is a Veteran Owned Small Business.